JRL NEWSWATCH: "Russia's Sovcomflot Says Arctic Sailings Will Become Routine; CEO of the state-owned shipping giant says melting polar ice will draw more ship operators to Siberian waters" – Wall Street Journal/Costas Paris
"'The Northern Sea Route shipments are growing …' [Russian state-owned shipping Sovcomflot] Chief Executive Sergey Frank said … 'It's a question of time before all kinds of ships routinely cross it.' Arctic routes are drawing greater attention as the global climate warms and polar ice recedes, potentially opening new paths between Asia and Europe. The mostly frozen NSR seaway … already is used [seasonally] … to move part of Russia's extensive energy exports. The NSR runs close to the Arctic Circle from the Russian Far East to the Baltic Sea and is typically open from July to November. …. Sovcomflot tankers crossed the NSR more than 100 times last year … [with] crude exports from Gazprom 's Novy Port oil facility …. Crude tankers account for about 45% of [NSR] ship traffic."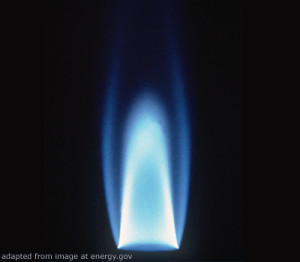 Ships also sail, for example, from the large Yamal LNG project, using "ice-class, purpose-built" vessels to ship natural gas to Europe from the Port of Sabetta.
However, there are boxships using the Suez Canal that are too large for what is a shallow NSR, so that container ships using the NSR would have to be smaller.  And the NSR has no transshipment ports.
The Danish container ship operator A.P. Moller-Maersk A/S sent a small container ship  across the NSR last summer from Vladivostok to St. Petersburg, shaving more than a week-and-a-half off the sailing time from a Suez route.
Chinese state-owned Cosco Shipping Holdings Co. has tried the NSR with more than a dozen cargo ships.
Sovcomflot, with a number of large oil tankers and natural gas carriers, has a combined fleet of 146 vessels and aspirations for an initial public offering in the West.